Dimensions:
Height 880mm
Width 680mm
Depth 100mm
The Infopoint 12 follows the same clear, user-friendly format as the popular Infopoint 6 but with twice as many stored numbers.
With free calling to 12 different numbers, selected with the push of a button, the Infopoint 12 offers your visitors a clearly signposted way to call a taxi and access a wide range of additional services.
Extremely robust and vandal-resistant, like all of our help points the Infopoint 12 features Self Monitoring and Reporting Technology (SMART), enabling us to detect faults remotely and collect usage statistics.
Your choice of additional services
Our help points can be programmed to call any phone numbers you choose, from help and information lines to customer services and hotel or restaurant bookings.
You can also change the listed services at any time. Just let us now and we'll reprogramme the unit and fit new artwork. And if the phone number of an existing service changes, we can simply reprogramme it remotely.
Standard features on all Infopoint units
Hearing aid-compatible audio induction loop
Large, easy-to-use push buttons
Vandal-resistant enclosure and electronics
GSM option – no telephone line required
Remote fault monitoring
Fully customisable with your branding
Bespoke signage and backboards included,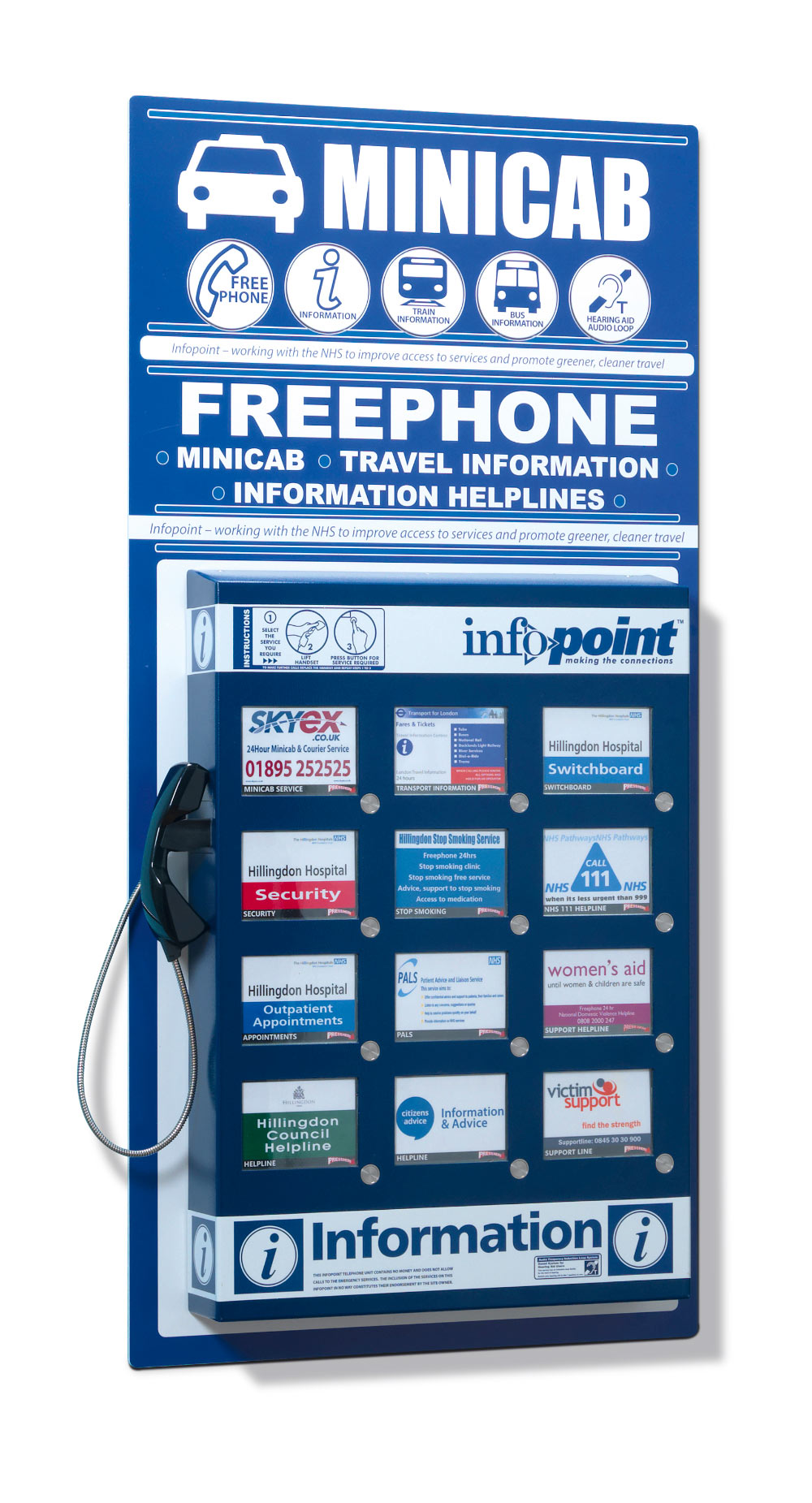 Call us now on 01223 420020

to find out more