Dimensions:
Height 90mm
Width 200mm
Depth 210mm
Our GSM Taxi Free Phones provide a direct line to the taxi operator. Simply pick up the handset and you're connected to taxi dispatch.
Based on GSM mobile phone technology, these phones do not require a landline. This makes them ideal for use in addition to your main Infopoint units, providing free taxi calls from supplementary locations around your site.
Because they require only mains power, our GSM Taxi Free Phones are also used to provide temporary cover while refurbishments are taking place.
GSM Taxi Free Phones are also popular in locations where a more discreet device Is required.
SMART features
Although they are even simpler to use than our Infopoint units, our GSM Taxi Free Phones feature exactly the same Self Monitoring and Reporting Technology (SMART).
This means we can remotely reprogramme the number dialled – should the taxi operator change it, for example – and carry out daily remote fault checks. Should a problem occur with one of your units, we can simply courier you a new GSM phone to replace it.
GSM Taxi Free phone features
Easy to use – just pick up the handset
No telephone line required
Desktop or wall-mounted
Remote fault monitoring
Bespoke signage included.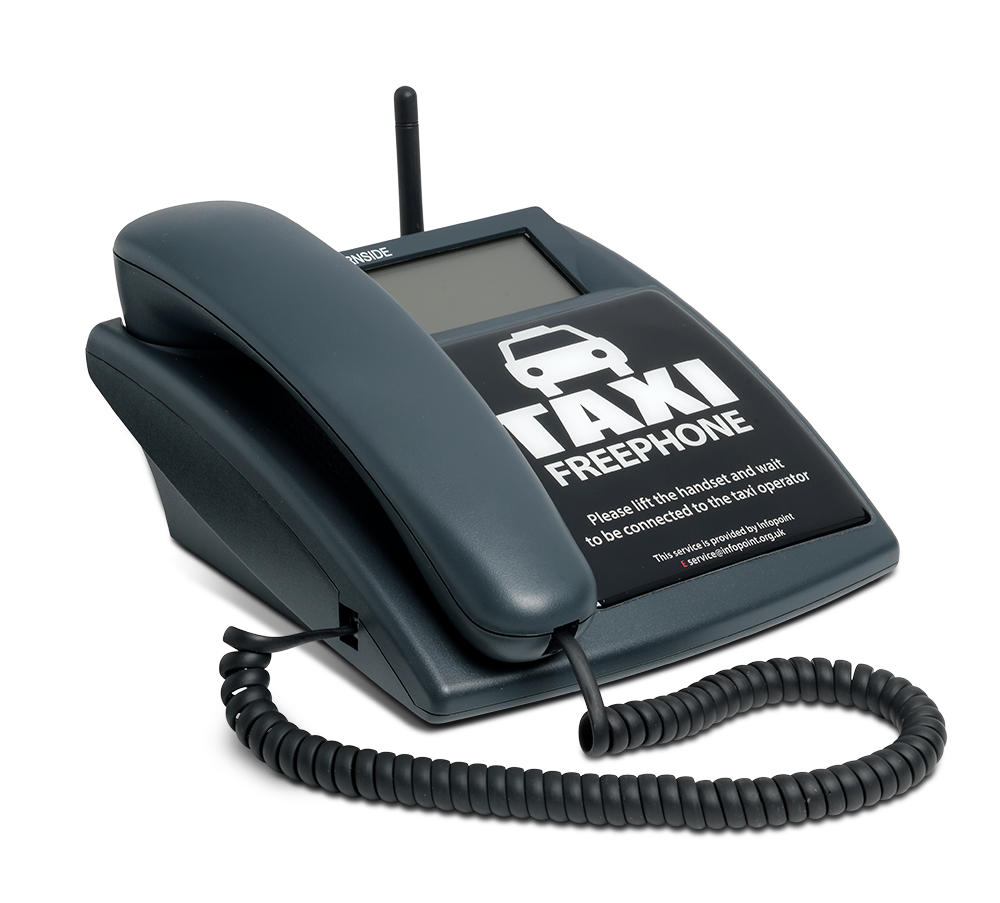 Call us now on 01223 420020

to find out more