Saturday 21st September 2019 sees World Alzheimer's Day take place and is the focus of World Alzheimer's Month in September. This important awareness day takes place each year and is an opportunity for organisations and individuals around the world to raise awareness, highlight issues faced by people affected by dementia and demonstrate how we can overcome them to help people live well with dementia.
Ahead of World Alzheimer's Day Infopoint, the UK's leading provider of free telephone help systems, highlights its involvement in hospitals and health centres across the UK to provide people with easier access to dementia care support.
Infopoint telephone help points are in use in hospitals, health centres and clinics across the UK. Many of these site operators have chosen to include the National Dementia Helpline on their help points, providing patients and visitors with free telephone access to this indispensable resource.
Sarah Bennison, Director at Infopoint said: ''The National Dementia Helpline is included on a number of our help points in sites across the UK which offer patients and their relatives quick access to help and support on dementia when they need it most.
''Dementia is a devastating illness that not only affects people living with the condition but can also have a big effect on family and friends that surround them. It's a valuable asset for hospitals and health centres to be able to offer patients and families free telephone access to such important helplines and services.''
Around 850,000 people in the UK alone are living with dementia, with numbers set to reach over 1 million by 2025. 225,000 people will develop dementia this year, that's one person every three minutes.
Siân Arthur, Advice Service Manager at Alzheimer's Society, said: "There are 850,000 people in the UK today who have dementia, and each week our National Dementia Helpline provides much-needed support and advice to hundreds of people living with the condition and their concerned family members and carers.
"Too many with dementia face a future alone and without adequate support – until we find a cure, it's vital that we do as much as we can to provide help and support, so people living with dementia can live the lives they choose. That's why services like Infopoint help points are so vital in signposting people towards the support they need."
This World Alzheimer's Day, we're encouraging everyone to help change the way we think, act and talk about dementia by joining three million Alzheimer's Society Dementia Friends. Visit dementiafriends.org.uk to get involved.
The National Dementia Helpline is run by the charity, Alzheimer's Society. You can call the number 0300 222 1122 seven days a week to access support and advice from the helpline advisors about dementia.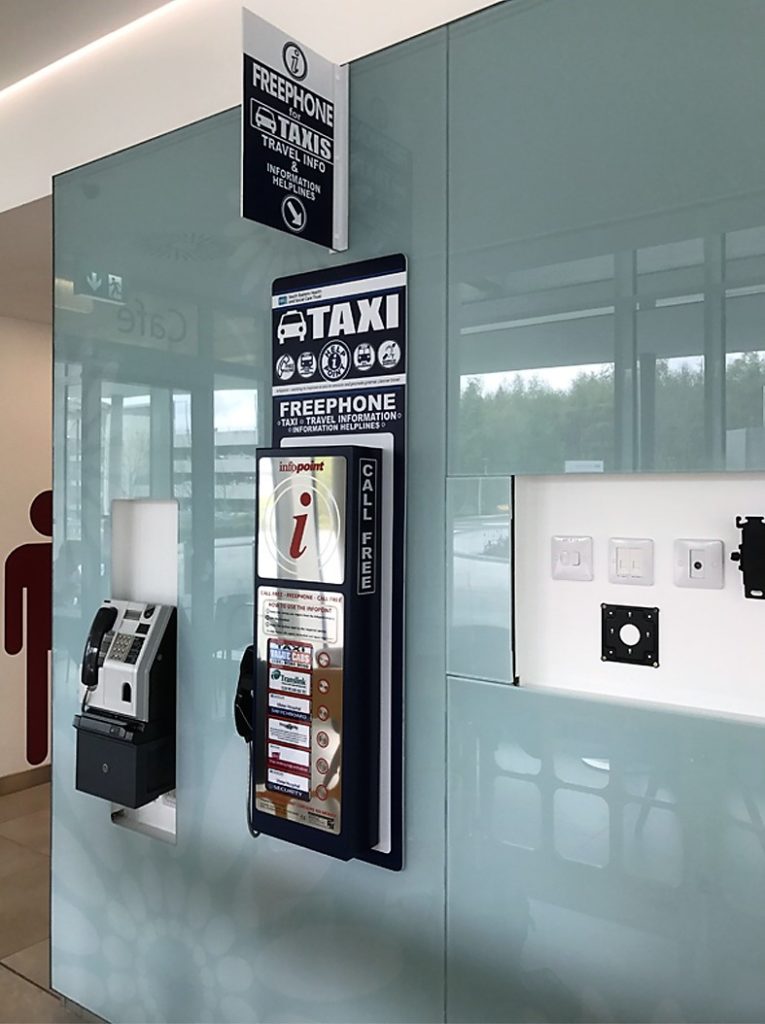 If you are a local authority or NHS trust and would like to find out more about Infopoint help points, please click HERE to contact us.